(
I may receive commissions from the links in this post. For more informations read my Disclosure.
)
Don't let your business die.
This will be just a short article to inform you:
Sometimes we hit some roadblocks from outer influences and all we can do is to take action on the impediments that might occur.
One of those big ones is the GPDR (General Data Protection Regulation).
No Joke.
This is not a joke or a hoax, which would be fun afterward. No. This time it is real. So consider updating your websites installation.
To make sure they follow the new rules. Even every plugin you use or what you programmed yourself needs to be compliant.
So I publish this out of order to make sure you can still act on it.
Before 25th May, when it becomes valid.
Why this information so late?
Why am I posting so late? Because I just got the knowledge about this issue some days before.
Don't miss out on it.
What it might mean to other countries and FOR other countries:
https://hbr.org/2018/04/why-the-rest-of-world-cant-free-ride-on-europes-gdpr-rules
What it might mean for Europeans:
https://www.superoffice.com/blog/gdpr/
Stay tuned. Keep calm and collected.
And act on it immediately.
A lot of things have to be done to make the site running further. I am working it.
Be sure: This page is not dead.
~Holger
___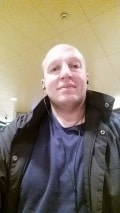 Subscribe To Our Newsletter (3)
Join our mailing list to receive the latest news and updates from our team.