(
I may receive commissions from the links in this post. For more informations read my Disclosure.
)
About Holger
Why you shouldn't deserve to thrive?
Why shouldn't you release everything that's blocking you behind?
And start to see success.
This blog will help you to resolve things business blogs normally will not talk about:
Trauma Healing
How to handle emotional stress if an installation gets on your nerve
How to detox yourself of heavy emotional burdens
Thus this blogs contains articles about:
So what's your outcome reading on this site?
You will learn how to
Go home relieved, even after a stressful workday
Release your emotional pain
Be happier and healthier by approaching things from a different angle
Does this sound good?
Well then you're welcome to join:
Subscribe to our mailing list
Subscribe To Our Newsletter and never miss an article again.
Be updated.
Join our mailing list to receive the latest news and updates from our team.
This worked. Welcome to Holbizmetrics aka Business Meets emotion. 🙂
Self-Development
I'm Holger Morlok. Also known as a music compositions addict.
And also am a self-development enthusiast paired with creativity, what gave birth to this blog.
I've definitely come a long way. But doing business online is still pretty new to me.
I believe that self-development is very important and underestimated.
I'd like to increase the awareness of people that business and emotions are not separate entities.
They're closely linked. Even if we talk for example with conviction or try to talk neutral,
we're still conveying emotions often carrying more weight of the conversation than the words itself.

More about Holger
I am a software developer what I love doing originally but I love playing the piano at least equally as much.
My dreams though are to be able creating a work life where I can work wherever I am.
It doesn't matter which country I am in.
My dream is to work for my own values. Not for someone else's.
Everyone has a dream.
And I invite you to follow me on this journey.
So this is no longer just mine but can become a movement where we break free of the rat race.
If you've ever tasted this type of freedom even just a little bit, it's like you took the red pill.
There's no way back.
Sometimes it's really hard to do the job as a software developer today. Because the rules get stricter and the work itself becomes on one side
more and more rigid. On the other side, it should become more flexible. These don't go very well together.
Denial of your Precious Ideas
You know how that feels, don't you? Remember when you had a wonderful idea recently
and you told passionately about it and the other person made it to shit?
"Ah come on. That's stupid"
or
"No. I…. erm…we don't need that."
Ideas are often excruciatingly denied and then the management of a company wonders what they can do to get their company up.
Bummer. At the moment I am working for a company in Switzerland which is very nice.
I had great luck with the department. 🙂 So I am happy about my work.
Because from my own experience:
If you wanna become self-employed, keep your daytime job!

Until your own business pays enough to do it for a living.
So know you know about the lifestyle I want to create. Being able to travel.
See the world. Grow my business and share my experiences with the world.
With you guys. Thus you can grow from my experiences directly or indirectly as well, i.e.
reading here about them and trying to implement themselves to make your own experiences.
Or reading how-tos manuals or guides to directly act on it.
Or you can contribute your own ideas as well.
Now we got a playground.
I'd like to pull you with me, to give you an opportunity to grow even more.
As well as to show you that your baseline is not:
"I am not good enough. I need to improve."
But to change this paradigm to:
"I am good enough. I just have to realize it. To remove all the blockages.
To see I am not hanging at the cliff and die if I let go. 
No!
but I've somehow already been there.
I just forgot about it or never even realized it." 
Because I believe you deserve that.
This is an opportunity for all your guys to develop the discipline to push through.
To figure it out, no matter what!
Are you with me? Good! Let's do it together. You're welcome to participate
as much as you can. Grow your full potential. Let's see and collaborate.
Just to see what you're capable of.
That's what I want to provide and grow here.
Remember:
Your head will follow where your heart wanna go from time to time.
Listen to your call.
I don't mean just quit your work or your daytime job or college and everything.
I mean give your dreams a chance to grow. Don't just put them away.
Or if you've already done that, seek them again and go for them.
To make your inner gem glow again while therefore people can see the real spark in your eyes.
I'd like to immerse myself in the space of business tightly linked to emotions.
Helping you overcome emotional blockages so you can grow your business.
Make yourself Glow Again!
That's where my inner gem glows.
Plenty of content online allows
This is no lazy road in the long term. Let's be honest. You have to hustle. Be willing to learn.
Which I am doing as well. I read tons of books. Trying out the concepts. Applying knowledge.
Which fills the gap between theoretical knowledge and applied knowledge.
Boy, this is huge! First I thought, yeah, that's the gist of it. I've grasped it. Now I know.
Little did I know that I wouldn't succeed this way.
You still have to give these things a try and to tweak them.
Just reading them creates nothing. Just manifesting something out of thin air doesn't work as well.
But, it can add to what you're already doing.
Put a Ton in to get a Ton out
You reap what you saw.
From my actual experience, this doesn't mean you get equally back what you've given.
It means, if you've put a ton in, you get a ton out. In terms of value.
For example, if you might read a book about SEO and you read it half-hearted,
you will get 50% out of that, maximum.
BUT if you want to get it down 100%, you will get the whole 100% of value.
Many times even more. Because it adds up. For sure 100% adds up more, than just 50.
Get the point? That's the crux.
Since 10 years ago I made a deep identity level change.
I was shy like a deer before. No exaggeration.
I always wanted to live in a big town.
Never where I grew up in this "little" village.
15k people is actually pretty huge for a village.
But still, not much going on there.
I am a citizen. No one of the village people. 😉
Since I grew up there I love nature a lot. That's a fact. And I am addicted to watching sunsets as well.
I know. I've already told you. Just to make it clear.
When I sometimes go back to one of the mountains near my parents home, I love just to go up there
then waiting until the sun goes down. Especially in summer or autumn.
Unlock Your Trophy
If you've already stumbled upon here, you might want to
Unlock Your Trophy, which is a little blog game I have created to drive engagement to this site.
Basically, it's just about leveling up and giving you some motivation to push your success further.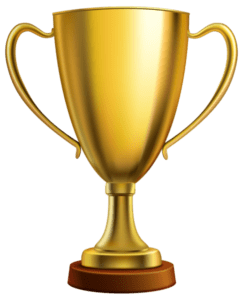 Self-Image
Self-Image and to change it for the better.
Only this way you can make the long-lasting change you want to experience.
As a welcomed side effect, this reduces the amount of willpower you need to change significantly.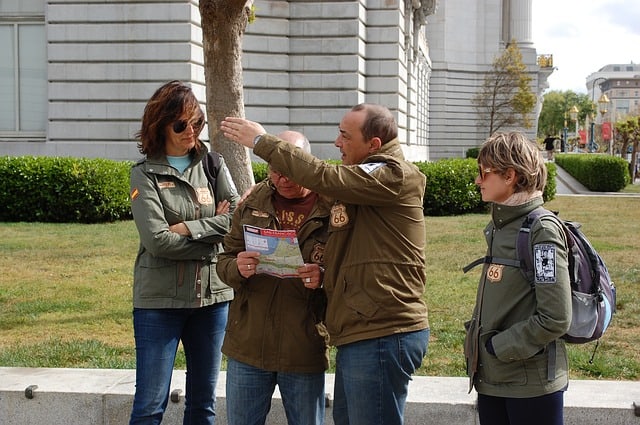 Most of my work is about deep emotional connection and combining it with online technology.
I believe as well that listening has become a lost art. And it's important to bring it back.
Many people fail to build long-lasting connections nowadays.
Here I connected business with personal development.
Listening and Empathy
By listening and speaking to understand we increase equality, reduce prejudices, increase understanding.
I've been known to compose, making artwork of landscape pictures as seen on Beautiful Landscapes.
Sometimes I even wrote books recently.
And every now and then I got some creative ideas.
Ideas
My mind is a fountain of ideas.
Never tiring to spit out combining two things in a new way.
Or using existing things in a new way.
Hobbies
When I don't work on my pages or in my job, then you might find me being outgoing or creating some compositions
on my keyboard or while sitting in front of a piano. I can get totally lost in it.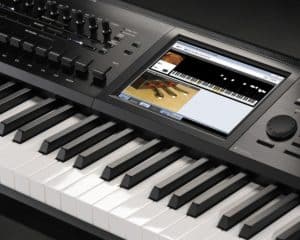 Or am I creating new software because I think nobody ever did it,
then I will do it now.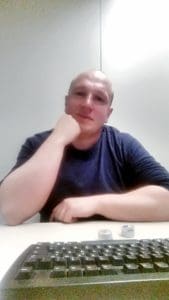 Goal and Core Message
And one day I had the idea to create this business page.
Like everyone, I had an idea and wanted to grow it into something big.
Even if it's sometimes still difficult to link business and emotions,
I'm on my way and getting there. And the site builds more and more around this.
Since we're living in a magic pill mentality society nowadays,
it's important to get us back on track. Because we're soaking this mentality in.
Like a sponge. To a certain extent. Therefore it's always good to remember us
what was our real goal before, and WHY?
To back up the idea I started writing blog articles, e.g.:
which started here, one of the first articles:
What I also intended was to publish monthly income reports. Which I failed badly at for a while.
It's also not bad if I didn't earn much yet, but: The thing is, I wanna learn.
I will definitely not give to start earning money.
Thus it is a business blog as well.
If you want to get to know me even more, you can literally get to know me from "A-Z".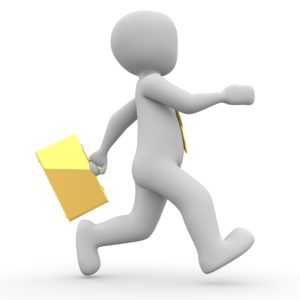 Why Businessmeetsemotion?
Like I told before: Business involves both.
Business and Emotions are not separate entities.
What You will get  out of Holbizmetrics – Business Meets Emotion:
Definitely a better business.
At least one blog post a month addressing business and emotions.
This means for example how to cope with the fact you wanna give up.
How to push through if that damn plugin won't install.
What you can do to get out of your head if you want to switch from business to having fun.
Because every one of us needs to recharge her/his batteries from time to time.
Honest reviews where I'll show you why I do like or why I don't like a product, even if all others may say: Yes, that's good. Let's be real here.
A newsletter and news feed to my email subscribers where I will share opportunities and more. Make sure to check back here from time to time.
Because the more the site grows, the more opportunities there will be. Sign up so you'll not miss a single E-Mail.
I am on Facebook, Instagram, Pinterest, and Twitter. You can choose to follow and connect with me on one of your favorite social media platforms or on all of the above!
Monthly income reports where you can see what I did to grow my business.
I will try to keep it as transparent as possible. This is still a big learning process for me.
Periodical income roundups to give you an overview of what other bloggers did to grow their business.
I am really passionate about contributing here, yes, sometimes I need to push myself as well to write here. Not because I don't want to do so.
Just because we don't always feel the same. You know what I am talking about.
Oh, and one last thing – since starting this blog, I have come to realize that I absolutely love blogging! So, in addition to all the usual, I blog about don't be surprised to find me blogging about… well, blogging! I'll post a monthly income report and share stories about my blogging journey, the tools I love and use, great educational resources to help others start their own blog and more. Stay tuned!
Subscribe to Businessmeetsemotion
Get connected with Businessmeetsemotion by signing up via one of our subscription methods.
Get in touch by connecting with me on Twitter, Facebook, Google+ and LinkedIn, if you're active there.
Subscribe to our mailing list
Subscribe To Our Newsletter and never miss an article again.
Be updated.
Join our mailing list to receive the latest news and updates from our team.
This worked. Welcome to Holbizmetrics aka Business Meets emotion. 🙂
–
Mentioned videos:
–
Blog version: You're already here. 😉
Subscribe if you don't want to miss the next video:
Visit me on YouTube
Follow me on other channels!
★ Website/ blog: https://businessmeetsemotion.com
★ Facebook: https://www.facebook.com/holbizmetrics
★ Twitter: https://twitter.com/Holger Mo
★ Tumblr: –
★ Pinterest: https://www.pinterest.com/holgermorlok
★ Instagram: https://www.instagram.com/businessmeetsemotion/
★ And of course, subscribe here on YouTube:
https://www.youtube.com/channel/
Holbizmetrics will contain the largest and most comprehensive collection of:
How to remove mental and emotional blockages
How to combine business and emotions
What to pay attention to when talking
How to get more business insights
How to improve yourself as a person
How to actively listen
How to get to really know someone
And overall how to build a deep emotional connection in business
twitter: @holger_mo
You can see my music on L.E. Limitless Enlightenment
Learning and Teaching Experiences: Deep-Trust – Build the Relationships you've been dreaming of
Beautiful Landscapes on Facebook: Beautiful Landscapes
Contact ([email protected]) me
___