(
I may receive commissions from the links in this post. For more informations read my Disclosure.
)
This will be a short article as an addon to the video about Amazon One Link Configuration:
You can either use a WordPress Plugin or integrate this ad content with one HTML code block as a widget.
If you'd like to use the widget, just go to Appearance->Widgets and search for the footer sections.
Insert an HTML block there and insert the code from the copied oneTag script.
It would look something like this:
<div id="amzn-assoc-ad-xxxxxxxx-xxxx-xxxx-8ebd-e1957ca2f3b4″></div><script async src="//z-na.amazon-adsystem.com/widgets/onejs?MarketPlace=US&adInstanceId=xxxxxxxx-xxxx-xxxx-8ebd-e1957ca2f3b4″></script>
Using HTML Block
Go to Appearance->widgets. Now just drag the Custom HTML block from the widgets into the footer area.
Using Ad Inserter
You can also Download the WordPress plug-in that's called ad-inserter and use it there.
There are other plugins you may use as well.
What I don't recommend is to modify the code of your theme.
Because it will be probably lost if the theme gets updated.
So the ways that you are introduced here to are completely safe.
You cannot destroy anything.
If you are using ad inserter it should look something like this:
*Note: Here I show you how to use it anywhere. All static pages are involved and all posts as well.
Now you're fully set up to receive commissions for each country basically.
You can look them up for UK, Canada, Italy, France, Spain, Germany and Japan account.
___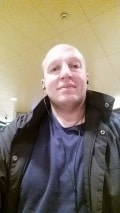 Subscribe To Our Newsletter (3)
Join our mailing list to receive the latest news and updates from our team.