(
I may receive commissions from the links in this post. For more informations read my Disclosure.
)
How Implementing PotPieGirls' Pinterest Sucess Strategies helped me indirectly
to get a clearer understanding of my page.
AND how it helped to increase my traffic tremendously.
It's been some days now since I've bought the product and I wanted to implement the strategies immediately.
Categorize Your Posts
But to no avail. Why? Because I didn't really categorize my articles here yet.
So I immediately started to do this and created new boards on Pinterest to match it there.
It's definitely worth it, thus your website visitors will have a better experience.
Maybe they are only interested in articles of a specific category?
And if there's no classification by category they don't want to do that normally.
Only if someone is really ambitiously digging your content.
Anyway, from now on I will take care of that.
Tag Them
But this brings another topic in as well: Tags.
I swear if I'll bring ever out a course here (which I will do for sure. 😉 then I'll also add a preconditions section.
Which is about: The things you have to accomplish before you can really start implementing the strategies.
If it would be a technical guide as all.
There are two things you can add to your WordPress posts:
Tags and Categories. The latter we already discussed in the paragraph above.
Tags are like keywords. Maybe you don't want to classify a post in a certain category because it would intersect with another one.
But you can add those tags.
For example:
I could add the tag Mental Theater to the article about self-image here. Or Visualization.
It's like the bag of keywords within your post.
Thus it also works as a filter.
Assume you, as a visitor of a site wants to view all articles about emotional topics.
You click on the category "emotional" and swoooooosh, you're already provided with all articles matching that category.
But you remember that your friend told you that there are some guides about releasing your emotional burdens and toxic mental energies.
That's where the tags play a role. Because now you can filter even more precisely.
It would be like before you had all types of fruits in your bags. Now you only want to look at all sorts of apples.
Therefore you click the release guide Tag. Immediately the selection changes to articles that are only at least related to emotional release guides.
Unexpected Valuable Discoveries – Raelyn Tan
But I also stumbled upon Raelyn Tan who has created a brand from just using her name as well
How? She's blogging almost for 10 years now even if she's just aged 24 now.
She managed to realize what others might be dreaming of forever.
Guess what else? She even managed to get featured at HuffingtonPost.
I just stumbled upon her account using Pinterest and was intrigued. I was watching myself pretty quickly subscribe to her page.
But in this case, it was not like all the other pages I've subscribed for. It didn't feel forced. Though there was also quite some clickbait.
As people might call it now.
A fairer term should be Copy. Because that's how marketing works and that's how we humans are made.
Still with me?
I would not have discovered her web content if I wouldn't have bought this document about Pinterest strategies.
What a coincidence.
Notification Bar
And thanks to Raelyn I have now inserted that notification bar at the top of my page.
But, the success message is displayed weirdly.
We have a lot of things to accomplish, don't we?
I'll figure it out. It's a problem of the plugin I am using.
Pinterest
Back to Pinterest. What does it mean for this or your blog now?
This means if you didn't create an account on Pinterest you're definitely missing out.
Because it's traffic you can generate quite easily for free.
Without being in need to get more traffic from Google.
Furthermore, Pinterest traffic can be highly determined, because people are coming to your site because of the content you shared on Pinterest.
Definitely, something that shocked me a little bit. Because increasing the traffic was working quite fast.
Comparing to google keyword optimizing and stuff.
What I Did As Soon As I Recognized The Important Relevance Of Pinterest
I was just pinning some things. After that, I've just searched for followers. Randomly at the very beginning.
Then I was searching for the influencers in my niche to follow them.
It gets better every day. Because I started to consider the descriptions, the titles on Pinterest.
Some Pins really went off for a while. They produced a lot of traffic already.
But definitely just doing this on my own, will work better over time, yes.
I decided to not let coincidence my guide again. Instead, I bought some courses.
JIT – Just In Time Learning
The pre-action trap. So I started to read everything. I took action. In terms of reading.
But not in terms of executing on the content I was reading about.
I felt like: I need to know this, that and so on. It doesn't work.
As well as I was misled by many people:
Downloading Freebies and Guides from people that not even might have tried the things they write about.
Time passed, my filtering capabilities increases.
Why? Because I started to act on content and immediately noticed if the value is really in this guide or it isn't.
Many sites I considered to be good at the beginning were sorted out.
Only the higher quality wasn't filtered out by my criteria.
Just in time learning also means to concentrate on one topic at a time.
For sure there will still be distractions. But you have to keep the focus
to the thing you're working on.
This means, not doing 10 courses as one. No. Just select one.
And do it! For sure, if there is something you cannot solve without reading additional information,
then, well, do it! Otherwise, you're not about to finish.
Money
In my opinion, today, it's not possible to be successful anymore without spending some money.
Yes, you can start for free. There is enough information out there.
The better highly valuable content is not available for free anymore.
At least not in masses.
Every buying decision I made, was based on reviews.
I trust them. Especially when done by an authority blogger.
Luckily I didn't buy a course that didn't help me at all yet.
Sharing
I was always thinking in the very beginning that sharing my content is good.
But should I also put links of other people into my content?
What if people click on those and then they're gone?
Sounds familiar?
For sure there should be links to others.
It's like recommendations. You tell your best friends about the amazing things you've witnessed.
So why not linking to amazing content? Definitely, another mistake I've learned to avoid right now.
Waiting For The Right Time
Waiting for the right time? There's never a right time.
Mist probably this time has already passed. All you can do is… Go!
– Pat Flynn
Got Pinterest?
If not, just head over to Pinterest to start creating your account right now.
Make sure to convert it to a business account immediately.
Then you get also access to statistics. Be patient. It might some days until they are accessible.
By the way – if you like this article – just share it. 🙂
Mirror Your Blog On Pinterest
It's a good idea to make sure you got a board that contains all your blog articles.
You can also add them by categories.
For more information visit PotPieGirls' Pinterest Sucess Strategies.
___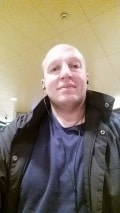 Subscribe To Our Newsletter (3)
Join our mailing list to receive the latest news and updates from our team.