(
I may receive commissions from the links in this post. For more informations read my Disclosure.
)
Getting a Bluetooth Headset
I wanted to buy a Bluetooth headset for the first time in my life before I didn't consider it ever.
Because I love hearing music and I am a musician and composer as well.
So I wanted to experience the best audio quality.
And I always had the subjective feeling using Bluetooth will not be the same.
I went into a store and was searching for wireless headphone devices.
But also decided to look online.
I stumbled upon Urbanista devices and decided to give them a try.
Here is the technical data of this device:
And this is what it looks like:
There are several colors you can choose from.
In my case, I got the black one.
The announcement of the product:
High-quality in-ear Bluetooth headphones
Feature in-line 3 buttons remote for wireless control
Listen in comfort with soft silicon ear-buds
Comes with a unique flat cable designed to prevent wire tangling
A reliable travel companion for listening to your favorite music in style

| | |
| --- | --- |
| Product Dimensions | 1.6 x 0.5 x 1.9 inches |
| Item Weight | 4.2 ounces |
| Shipping Weight | 0.64 ounces |
| ASIN | B01LYQAJUE |
| Item model number | 1033902 |
| Batteries | 1 Lithium ion batteries required. |

Pricing: 45$
But: Is it reliable?
I mean, I usually shredded almost all of the devices I've had — no matter.
Even when I bought some from Shure, they were the most stable for sure.
But now I thought it's time for two reasons to change and give it a try anyway.
So what's the benefit of getting a Bluetooth headset anyway?
Pros:Cons:
Features
The two buttons +/- enable you to increase or decrease volume.
The big logo to switches the device on and off
When listening to audio, use the big button to stop and play. Doesn't matter which player you're using to hearing.
If switched on and connected, use the big logo to call or accept an incoming call.
Quite neat: If you tap twice on the logo you can even use Siri or google voice assistant (Google Now)
Beeps when you get out of range (for instance, if you put your phone on the desk while walking out of the door, it will start beeping (synchronizing)
Common Benefits
There's no cable disturbing you between your phone and you
You can accept calls by pressing the remote button
You can pause any audio and continue later, by pressing the knob next to your ear
The ends of the cable, are magnetic so that you can put it around your neck,
no need to be scared of losing them
Because there's no cable you won't rip it off easily purely by accident
Eliminates a lot of possible damaged cause by own clumsiness
You got your hands free to type or to do whatever you want that very moment.
Even if you would fall, it won't damage your phone, because you cannot rip the cable off
Drawbacks
Your phone needs more battery because Bluetooth has to be activated.
When it indicates that only 10% is left, it will be empty a minute later or so. This is not displayed right. You just need to recharge it now.
It does not easily recharge using a power bank.
It's possible, but it's a little annoying. Because the power bank frequently will switch off.
Charging is indicated only by a blue LED.
I even had it happen once buying a new headphone and immediately when I went out of the store someone rushed by like a flash and shredded into what I just had bought…
What about the Listening and Talking Experience?
The device provides you with good listening and talking quality.
It's for sure not top notch. But it's way better than I've expected using a Bluetooth device.
And it's more than sufficient to talking or listening in any situations
as well as the level of hearing is loud enough. Even when you clearly understand someone you can still adjust the volume even two notches higher. Very useful in noisy environments.
What Errors Occurred During Using?
At least I can say confidently:
It never quit working, before being empty, when it had been fully charged before.
I had had no problems at all.
Can I still recommend it?
Yes. Because I use it now almost every day.
So far no problems occurred.
Does it work well?
I tried using it with my computer, my tablet and even a musical device that can pair Bluetooth devices.
What I've noticed is:
Before using it on another device unpair it first.
This will avoid problems. Otherwise, you may not see it in the list of Bluetooth devices.
Example:
If you've paired Urbanista Berlin to your computer before and want to use it on your phone now,
your phone probably will not list the device. It's arguable if this is good or bad.
It makes sense seen from a usage perspective:
You can only use it on one device at a time to get an audio signal.
Because of this, you'll have to unpair it first, if you want to use it on another device.
I don't see this as an issue.
And only then try to connect it to your new device.
To switch it on, press the button in the middle for some seconds.
Wait for a little. Now you hear an uplifting tone sequence.
Thus you know when it's ready.
If you've never paired it with any device, make sure it appears in your device list. Depending on if you're using a computer or your phone, click on pair.
Successful pairing is indicated by another tone.
If you get out of the range and Urbanista Berlin cannot establish a connection anymore you hear a beep tone.
Shortly before it's empty (indicating 10% on your phone), it will also show you making another beep tone.
What I like is, having a lot of deep software engineering and testing experience, it does not crash your phone or any other device.
This didn't happen even once. So if it would happen on your device, most likely
something else is not working correctly. And thus causing your device to crash.
Thus I can assure, it's stable — no need to worry about an urgent phone call just being interrupted because of an error.
This didn't happen once after intensive usage every day for several months now.
What about charging and talking time?
The product specification tells you that you'll get 3 hours of talking time.
Charging takes one hour.
In my case I can agree to 85%, meaning: Sometimes I could even talk longer than 3 hours.
If you get out of reach, in synch mode, this results in a shorter talking time for sure.
Because synching needs an extra amount of battery power.
Comparison with Cable-bound Devices regarding Longterm Usage
Almost no cable bound device that I've used to get a decent audio signal out of my phone survived longer than a few months.
No matter how careful I've been. Us guys often just put them into our pockets. Quite carelessly.
This seems to be a sudden death for most of them after a while.
People are rushing by, accidentally ripping it off, can also be a thing killing your cable bound headset in an instant.
Additionally, you will know that:
First intermittent contact issues occur, then suddenly you cannot hear any more on the left or right ear.
It feels like pressure in your head when stereo suddenly becomes mono.
If you got no hands free and this happens, can be quite annoying and give you a headache.
When you're trying to speak your listener suddenly will not hear you any more or tell you the quality is terrible.
Usually, the weak part where the cables break is near the audio jack. Or near when the cable splits.
Rarely it happens near the in-ears.
But all this is eliminated using a Bluetooth headset.
What about Pricing?
In my opinion, this is a good price range for a decent quality you will get.
Wearing Comfort?
Are they comfortable to wear?
I can only say I've used them for several hours at once and never even noticed one problem.
It doesn't feel itchy or like you want to get them off because you cannot bear it anymore.
Is it heavy?
No, it's very light. It comes with an additional clip, so you can even fasten it at your collar.
Lost Your Manual?
Just get it here from Urbanista itself.
Can you recommend other devices as well?
No, not yet because I didn't try other devices, however. I only tried this one.
As said before, in general terms as a music composer and musician I won't go for this.
But using it as a business device is more than fine.
Final Conclusion:
If you need the best audio quality you can get, because you want to enjoy every frequency possible, then don't go for this device.
Don't even use a wireless device then. Why? Because what can be transferred using Bluetooth is limited.
Bluetooth is a kind of a slow connection. Then a cable bound device would be much better.
If you need to record calls, talks or want to listen to music in general, but don't have such high-quality standards regarding audio signals,
this is entirely an affordable device that makes your work easier. An additional advantage is getting your hands free to do other things.
So if you're doing phone coachings for example just give Urbanista Berlin a try, entirely a thing to go for.
___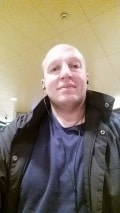 Subscribe To Our Newsletter (3)
Join our mailing list to receive the latest news and updates from our team.