(
I may receive commissions from the links in this post. For more informations read my Disclosure.
)
It's time. From now on I will publish a monthly income report.
My first Income Report Ever.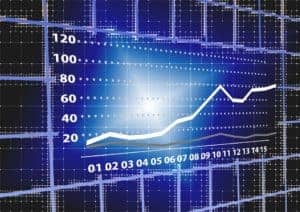 So welcome to my very first income report I've ever written.
I always wanted to this, and now I finally can. 😉
Every month I will show you an income report, so you can see how this blog is progressing and what it took me to get there.
These will also be a reminder for me because I know how tricky everything can appear to remember, if you don't consider your subconscious.
What I did in August
I started creating this blog. Before I had to think of and set up a domain.
Maybe and hopefully now you got curious enough and want to create a blog, too.
Then you need to setup a WordPress installation.
If you are in a German Speaking country I advise you to take one of these to
Create your own WordPress Blog

here you will get an account and domain for a similar price like on Bluehost.
In other countries, you can take
for example.
They offer a free WordPress installation
I did a lot on researching of plugins to be able to provide better content.
Yes, that blog is damn young right now. And I am focusing on producing higher quality content.
I had to get a glimpse and then much deeper insights.
What are the new values of producing good content?
What do I still miss?
Content with longer articles. More focused. Straight to the point.
Offering real help.
At least it is said that one high-quality article should have at least
2000 words
better:
4000 or maximum 5000 words.
In the first place, I'll focus on this for 2000 words. Then, after writing, reconsidering after some days or later,
and if it's worth it – not because of earning money at all – no. Because of providing value.
And more value. 😉
You might have already noticed, my book recommendations might contain Affiliate Links.
If you click on them, this leads to Amazon where you can order the book.
For sure you don't have to. If you want to give it a go as well.
Branding and Logo
What I also noticed is, that this site doesn't have really a branding yet.
I need to build this as well as a recognizable Logo.
I am thinking of either
Business meets Emotion
arranging with
doing a 2-colored caption.
adding a kissing smiley (cartoon style)
letting a woman lean against the caption (cartoon style as well)
maybe something with a heart?
maybe I'll come up with something completely different. 😉
I will make my mind up and show you. You will definitely see.
This here is also a learning platform for me.
New Content Ideas
I will definitely create something out of an idea I had today:
About emotionally installing. I won't tell too much. But it's never been there yet and it is a valuable and funny idea.
At the same time. It will take a while and then we'll see. Hop or flop. Dump or jump.
This will be one of the things to provide more value and get more traffic.
Except for the Facebook Ad-tryout, I didn't do anything for link-building here at all.
I will concentrate this month getting links with Pinterest. This is new to me and I am curious where it will get me.
Engagement Overview
For the first month without spending any money this is ok for me.
And I try to make it improve. Let's see where I will go with it.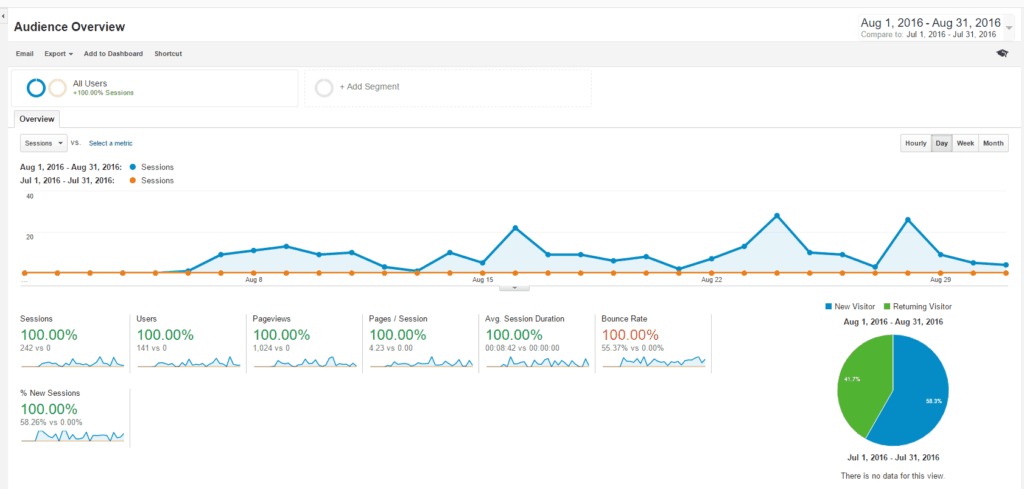 Most Read Content
How to Integrate Emotion into your Business
and
LET'S EARN MONEY RIGHT NOW – AND SEE IT'S POSSIBLE FOR YOU TOO – Part 1
are the most read articles on my blog at the moment.
This makes me conclude that the concept is working.
Sure, I will have to recheck from time to time and improve on this.
But that people want to know How to give Business Emotion and How to Earn Money,
let's me assume that people actually really want to see how

Emotion and Business
come together.


Traffic Sources Rankings
I cannot clearly make a statement about those now.
I got too less data. This will definitely be filled up the next month.
Forum / Blog Posts
I just started some days ago to comment on other blogs. But I shared real valuable insights.
Matching to the topics. If you want to know more on that visit Deep Trust.
Let me give you a little top, that might be even enough to improve your results forever:
Most people always take something of the other person they're talking to and relate it back to them.
Better would be to relate it back to the person you are talking too.
Make everything you want to talk about relevant to them.
Not relevant to you.
Say goodbye to "How does this affect me" and show real genuine interest while talking to the other person.
Practice active listening. This is: Try to understand what the other person is saying. If you don't get it: Just ask.
Wait until you blurt out with "now I wanted/could have said…that".
People won't think you're dumb. No. Actually the opposite. Finally, someone who listens!
That's how you'll stick in their mind.
When you apply this, you'll definitely get your chance to talk. So don't rush it!
Here are the actual incomes for the last month, August 2016:
Affiliate Earnings
Clixsense: $0
Amazon: $0
Neobux: $0
Bluehost: $0
Ads
Propeller Ads: +$0.30 
Active Online Earnings
Clixsense: +$4.87
Neobux: +$0.17$
Expenses
Hosting: -$2.00
Totals
Income: $7.34
Expenses: -2$
Grand Total: $5.34
Normally this wouldn't have been possible, but I got some extra money as a gift (about 40$) which I spend on Facebook commercials.
I wanted to see if this helps my site. It did especially for the likes. But somehow I set it wrong. So one article got many likes and views.
But not necessarily the page itself.
And after that the organic dry period set in, i.e. now it looks just like before: Pretty dry. But it's getting wet.
Which basically means that the traffic is improving.
I hope we'll experience a much bigger traffic raise this month together. 😉
~ Holger 🙂
P.S.: Where to find an overview of all the Income Reports?
___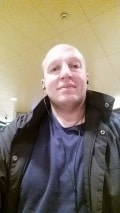 Subscribe To Our Newsletter (3)
Join our mailing list to receive the latest news and updates from our team.