(
I may receive commissions from the links in this post. For more informations read my Disclosure.
)
Hi again and I'll invite you to May's income report.
Which definitely contains some surprises.
Since last month a lot has changed.
My goal is to increase my freedom in traveling.
So I need an overview and some measurements to see how I am doing here.
To get an overview of my business.
I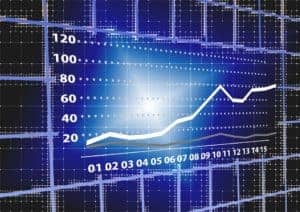 There are my struggles, wins, and losses every month, where I learn, try and tweak a lot to improve it every month.
It's always a gap between reading knowledge and applying knowledge. When trying to earn money with a site, it gets very obvious.
This is a time in life where it actually ALWAYS makes sense to look back.
Another reason is that of inspiration. Not desperation. Maybe I can motivate some of you to create your own online business as well.
Let's Go
I used an SEO Guide of Reliable Soft* to finally repair my Web Site traffic and even drive it higher.
So this was a good month to prepare everything and take the foot off the brake pedal to step on the gas.
Actually, this means I am now earning more money on a consistent basis using this page.
Fixings and Improving
What did I do to earn more and be more consistent? (if you'd like to see more thoroughly what I did, skip this paragraph)
I've used Reliable Soft's SEO Guide and implemented everything I've read immediately.
No more just reading, then when I feel like reading again starting to implement. That didn't help my efforts.
Implementing everything immediately works way better.
I've bought a blogging course of Michelle, called Making Sense of Affiliate Marketing*
which was even more invaluable than I though, because of the facebook group it involves as well
I've bought the book of Crush It!: Why NOW Is the Time to Cash In on Your Passion*
Which I didn't read yet, but thought it's really invaluable as well.
And I started to use Quillengage which is free for up to 10 websites.
Which helps you analyze your Google Analytics Data to present it in a natural way.
I'll insert the report here so you can see what this means.
I've included a disclosure and confirmed everything according to Amazon affiliate rules.
I've noticed people wanna know more about me, the behavioral flow of Google Analytics showed me.
So I've updated the About Page
I've created more content, for example in my opinion 3 very good articles:
Build a Blog You Can Be Proud Of
Oh Shit! Backup needed!
Yeah – I know that already.
I've reworked some older articles. Especially some of the first ones.
I had added a lot of alt tags to the pictures I've using in my site
I bought a DSLR Camera, Nikon 3300, which I am quite satisfied with. But I already know, in the long run, this will not be the last one, I've bought. 😉

I've integrated my page into SEM Rush because I wanted to get a better overview what's happening with my page.
Bought WP-Rocket to speed up my site.
And just right now before releasing this article I've subscribed to the "Sumo Affiliate Program."
Analyzing my Traffic
Ok, so let's get an overview of the traffic and what has happened so far.
First things first.
I've had noticed that my traffic significantly went down from the very start, I couldn't determine what caused this.
And since I had decided to ignore it for several weeks more I hoped that my traffic would just go up again.
This wasn't the case.
Yesterday I found an interesting analogy. There were some little computer games upon ancient times where you had some elements.
The only goal was to make the water flow until the goal. I see it with traffic like this too.
So I looked at each and everything and tried to make the water flow, i.e. increase and sustain traffic.
Thus I hoped to get rid of the camel traffic forever: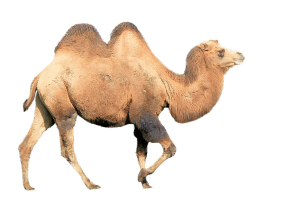 Let's have a look at google analytics "users over time" value: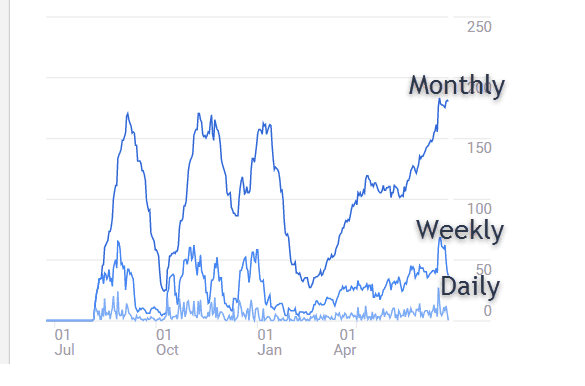 Solving the Traffic Issues
Can you actually see how the curve went down almost to zero, for 2 times? Until I could really bring it up again?
I had to delve deeply to find the reason and finally, I did.
Mixed Content Problem found
I had decided to upgrade to https. But I didn't change all the link. I didn't even have the idea in mind that this could be important.
Bad luck. Only recently I had paid more attention to this and it's worth it. Now you can see, the curve is going up consistently again.
I hope I can keep this. Because this is really a lot of manual work and involves a lot of little successes behind the scenes.
Since then I tried to implement some ADs as well, but the ad traffic network I've used – Propellerads
is in my opinion worth using, but not necessarily simple to implement.
I love the Dashboard which gives you quite a good overview, but if you prefer to have no adult  content displayed,
I'd advise you to immediately contact support before you make your ad channel go live.
I think this could have hurt my traffic a little bit as well because many people hate popups and stuff suddenly appearing.
So I decided to switch it off and only use banners or another type of ad formats.
But this didn't explain the big camel humps yet.
Therefore I did another Research.
Leftovers from the Beginnings found
I had still some URLs pointing to holbizmetrics.deep-trust.info because I had decided to save money in the very beginnings
and create a subdomain from my first top-level domain deep-trust.info. Since I didn't track this data, this means it was lost.
Because I didn't track it in Google Analytics as well.
Which was not a good decision long-term. But, I've found the issue and started correcting the errors.

Where I've marked the traffic with the red arrow you can definitely see was the turning point.
Since then I've managed to get my traffic up consistently. Variations and fluctuations containing local maxima and minima are normal as well.
But a roller coaster resulting in this pic camel humps are not.
So I hope I can prevent this from now on or at least – should it ever happen again – push it up more quickly again.
Broken Links Check
What I always accustomed now to do on a consistent basis is a link break check.
Can still everything be reached for a user that's new at this site?
Plugin Tests
Do the forms still work like I am expecting them too? Can I still register?
This is kind of a sanity check as well because from software testing I know anything can break easily without even noticing.
Therefore it's good to do some sanity checks like this.
Ads Performing
I had also implemented some Ads and am now questioning if I should remove them again.
But, since this is my first summer I may watch online, maybe this is just a seasonal issue I am not aware of:
Because my traffic seemed to decrease immensely again.
So let's go on looking closer into the traffic:
Quillengage Report
All Web Site Data
MONTH OF MAY 2017
Pageviews
Avg Time On Site
Sessions

655

6.1 min

238

+200%

 from last month

+197%

 from last month

+80%

 from last month
Sessions Increase, Far Exceed Average
Sessions were up 80% from the previous month to 238, which is way above your 126-session average. Referrals and direct traffic both drove the increase in traffic, rising 59% and 123%, respectively.
Sessions Increase From Prior Month
Traffic Sources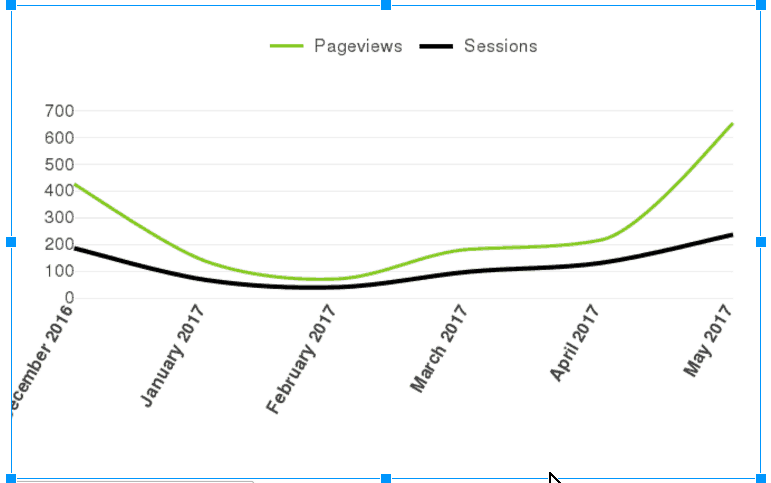 Direct sessions were up to 49 from 22 last month and accounted for 21% of your site's total traffic. A month ago, direct traffic made up 17% of total sessions. Organic search traffic was up to 46 sessions from 20 a month before and accounted for 19% of site traffic overall.
New Referrals
These are the top referrers that started sending you traffic last month for the first time in all available months.
l.instagram.com… and quora.com… were the new referrers that drove the most traffic last month with six sessions and four sessions, respectively.
Note that for referral sessions with an average time on site of zero, there was likely only one pageview, so Google Analytics was unable to calculate an average session duration.
Although new sessions rose to 130, they accounted for a smaller proportion of total sessions (55%). Perhaps engagement was better for new users last month – their 48% bounce rate was better than returning users' bounce rate of 50%.
Switzerland was the country with the largest number of sessions last month (120), rising 287% and knocking the United States out from the top spot. Uster was the region that helped drive traffic with a 140% increase to 72 sessions. Mannheim and Coffeyville dropped out of the top ten cities by sessions last month. They slipped from third to 57th and second to 19th, respectively.
Paid Search
You have paid search set up, but there was not enough activity in recent months to report on. You can learn more about Google AdWords here.
My SEMRush Report
Here is a weekly Overview

report

for your Social Media campaign:
Most Read Content This Month
Now it is: Tell me, in your business, is there space for emotions?
and
LET'S EARN MONEY RIGHT NOW – AND SEE IT'S POSSIBLE FOR YOU TOO – Part 1
were the most read articles last month. And they are still this month.
This can change any second.
To not have to do this manually every time I've added an overview at the right,
so you can see the most interesting articles first at any time. And it gives me a clue that people want to learn how to earn
money without becoming emotionally overwhelmed. Which is interesting as well.
This is a one step more in the direction of:
Making
Emotion and Business
come together.


Traffic Sources Rankings
Now I got enough data to show something here:
Any hints or tips? 🙂
Forum / Blog Posts
Here are the actual incomes for the last month, May 2017:
Affiliate Earnings
Clixsense: $0
Amazon: $4
Neobux: $0
Bluehost: $0
Making Sense of Affiliate Marketing*: ca. $300 (preview)
Reliable Soft Seo GUIDE*: can't tell yet. But I know that there were at least 2 sales.
Sumo: $0

Ads
Propeller Ads: +$0.36
I registered for a lot more Ad Networks now, now I have to see, how and if I can use them.
Active Online Earnings
Clixsense: +$11
Neobux: +$11

Expenses
Hosting: -$0.00
Totals
Income: at least $330.36
Expenses: $0
Grand Total: –
Goals for Next Month
I still didn't do it yet: Finally, do a video for Search & Replace
Update content, as always.
Optimize Content – yes. This, too.
Create a Landing Page
Installed the Rapidology Plug-In to add some forms to the web site.
Have to Split Test aka A/B-Test now.
Work on creating my branding image
Implement new blog colors (black, red, teal, and yellow)
Started finally last month to create a holbizmetrics Pinterest profile and build on it. Need to do more for that.
Create a featured image brand consistent image
Update my category tabs
Add more to lessons I've learned again.
For example what pushed my traffic down.
Paid Content
For deep trust, I wanted to create some texts that one has to pay for last month.
This is no longer the case. Actually, I am going to do books, Kindle books, video courses and/or audio courses.
Create a rough draft consistent with branding
Social Media groups
Drive users to my Pinterest
Grow my Twitter followers
Eventually, add Tumbler or StumbleUpon or others.
Yes, since that had been the goal for last month, I've added a LinkedIn Profile just right now.
Traffic Sources
Seems like other people just starting out do way better, considering traffic.
Hopefully, my LinkedIn start and some others help to improve the site as well.
~ Holger 🙂
P.S.: Where to find an overview of all the Income Reports?
___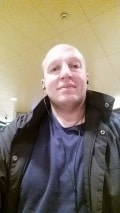 Subscribe To Our Newsletter (3)
Join our mailing list to receive the latest news and updates from our team.