(
I may receive commissions from the links in this post. For more informations read my Disclosure.
)
What's this? – Lessons Learned
A list of the things we struggle with summarized in a short overview, so we can see:
What had we been dealing with this month or the last few months or half year?
What did we do about it? Did it work? What did we tweak? How did that change our results?
So here you will actually find an overview of these things.
The latest entry will be at the top.
Actually, I missed this a little bit in other blogs.
21.10.2018 Not Being Really Active On Pinterest
This is like a deal breaker. Since I just started to implement some strategies ago it's amazing how the traffic grows.
I didn't expect this at all. Guys, if you didn't consider Pinterest as a traffic or promoting source yet.
Like The She Approach site for example states:
Whenever somebody asks me what advice I would give to new bloggers, I always say that they should get started with Pinterest! I haven't come across a better platform to promote your blog, grow your traffic and attract your target audience that requires so little effort as Pinterest.
19.10.2018 On Writing Quality
Writing issues. I asked around. In American speaking forums and some other as well.
About my writing style. Basically about the level of information that gets across.
Like is it easily digestible or does it give you a hard time?
Frankly, the feedback I got was viciously rubbed into my face.
Like that my content is not digestible at all.
Tell me please what you think about it and write me an E-Mail:
So what's missing that I have to work on?
Sentences. Structure. Idioms. It's a totally different thing if you're a native or a European trying to make other
native speakers reading your content.
I mean, I totally can relate from one side:
If I would read a German text and have a hard time
to understand every sentence, that's it. I am gone.
From the other side, it's quite hard for me. Still. Not to learn more. I am doing this with courage and joy.
But hoping to finally hit that level so people say: Hey, I really like his content.
Still giving me a hard time. Sometimes.
But I am not the person that gives up easily.
I am going to continue. Rubbing my "stupid" mistakes viciously back into your face. 😉
But hopefully, they get less and less every time.
I'll found a channel that should help. Hi Emma. I am a new subscriber. 🙂
If you got the same problems (because you're not a native speaker) subscribe to her here:
https://www.youtube.com/channel/UCrRiVfHqBIIvSgKmgnSY66g
18.10.2018 Traffic
Traffic seems to be the currency we are all searching for.
Many claim your E-Mail list would be.
Others say it doesn't all matter.
But let's just imagine for one month google analytics would show no visitor at all.
Would it still be important?
I tried a lot to make my traffic be better. It didn't work.
I went through a lot of tutorials and even bought ebook and courses.
That all claimed to help.
Why didn't they help?
They did. To a certain extent.
But filtering is the new searching.
And in the beginning, I just bought the wrong things (about 2 years ago now.)
There is a lot of amazing information out there that really works.
Content that is updated regularly. To keep up with technology and algorithm changes of all platforms.
Then I've finally found the better blogs.
One little bit of advice if you might go through here:
Searching for income roundups may really help to figure out better blogs.
But just don't anything they write for granted. Build your own opinion.
Because there might be imposters.
Most of them are not. And sooner or later those imposters are failing and falling.
It's not easy. But you can get it done. You can be successful.
I don't consider myself successful at this moment of writing this blog.
I even was more successful before.
But because of changes of and during my daytime job
I had to do a lot of overtime and didn't care about that blog so much anymore.
And then there was some time that I needed to reorient myself.
So no time at all anymore. No blogging posts updated. Which hurt my traffic tremendously.
But I knew I won't give up at all. For sure would I come back.
And recently I started to do a lot of actionable and/or valuable Instagram posts.
Now I am going on again. No matter what.
17.10.2018 Subscription Issues
Since I couldn't go on for quite a while I decided to test the blog again.
I took about 30 indicators of other bloggers and then started comparing those to mine.
For example:
Is it possible to register for my blog if you've already clicked the popup away?
Without having to navigate to another site?
On the other site, it was at least possible when reading an article.
If it is a long article there might even be a subscription form in between.
In very long articles it reoccurs several times.
So what about this blog here?
It was not possible. So this was one of the first things I've started to change.
For example here is now also a subscription form:
Participate in our
rapidly growing community!
Don't miss anything!
Awesome. That worked. Welcome aboard! 🙂
It's not just included there, it works. Try it out. 🙂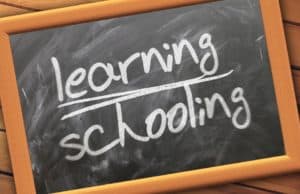 26.06.2017 Traffic Issues
Since now It had been a great struggle to actually accomplish to earn some money. Why? Because due to some major mistakes
I had done some harm. Without even noticing.
Most important issues:
Resolving Mixed Content Issues
What's this? It means for example if you've upgraded to HTTPS and before were using HTTP, you still got both types of internal links in your site.
You should have only one type.
This is Mixed Content – this was Unveiled by SEMRush*
Broken Traffic Issues
Since I've found the analogy of this old game:
The installer's craft is not easy. This puzzle game is about laying pipes to get the water in the right place.
Care is required because the water often has to change color!
Many levels keep different difficulties, and time is always working against you.
Exactly. That's like I see traffic now. It's already there. But we have to remove the blockages to make it flow.
WP Rocket
I've just bought WP Rocket because I heard so many good reviews AND gave others a try.
None was really working like I wanted for me, so I decided to use it.
So why won't I add a link to it in here then?
Oh, I'll definitely will. But first I'd like to test it a little bit more.
Sharpening my Detective Capabilities
Sherlocking my website recently brought a big bummer to the light:
I had forgotten to change some links when I started out using this site using a subdomain.
Before actually buying this domain. Whoops. That was not good. So some amount of traffic is definitely lost and went down the drain.
Google Web Master Tools aka Search Console
Before I even had bought reliable soft's SEO Guide I didn't think of
31.05.2017 Watching other Bloggers
I still watch the other bloggers. The best ones. And sometimes the little ones as well.
Little ones in these terms are the ones that earn little, but still more than me. :P. Yet. 😉
Why? Because it is sometimes very easy to see what they do and replicate it.
So you can apply it to your own business.
And I watch the big bloggers again.
One of the big ones is the blog of Michelle. 🙂
By the way, I love her attitude. As far as I can derive that from writing.
Interestingly I stumbled across her blog again a while ago, for example:
Making Sense of Cents – I had watched her grow from about 30.000$ and – I guess it was just one year later – about 130.000$ a month.
Definitely got me intrigued and I wanted to know more. It's worth it.
You might read my review about her course:
Making Sense of Affiliate Marketing*, too when I've finished executing on it. 🙂
This was an opportunity I should have taken much earlier on. But I didn't want to spend money on my site
until I earned enough.
But with more experience we learn to think a little bit different:
If I can calculate the risk for knowing that the investment and the gain are at least equal, it's not really a loss of money.
And if we know that we can gain enough money by buying the course, it's always worth it.
Because even after just implementing half of the course: I had the money regained.
But… It's also interesting to see in this course that there are a lot of women. Which often might think a little bit different than men.
This is good. Because it gives different insights as well.
I'll add a review on this site sometime when I've finished the course.
And I'll add pros and cons. Because I'd love to give you an honest opinion.
Not tricking you to buy something that makes no sense.
But until now I really gained the insight that Michelle knows
about Making Sense of Cents.
3.1.2017 Trying out Products of other Bloggers
Or also watching them as a source of inspiration is always a good thing to do.
Measure the gap between what they are doing and you're doing to get better and nearer to the success you want.
Thinking about maybe another blogger's product soon.
Had watched all the other best bloggers.
For example:
And a while had also watched:
12.12.2016 The End of the Year
The year is almost over and I had a lot of things to do.
And you'll notice as well, sometimes moving it forward is not that easy.
11.11.2016 Branding Issues
It's getting better. Some things are pretty good. A lot of stuff needs still work.1
For example branding again. Recognizable factor.
10.10.2016 Improving my Articles
Articles are getting better and better. But I know I've cultivated to give real value in real life.
But does it come across on this site? Don't have the impression yet.
I have to put more thoughts in.
09.09.2016 Creating Content
Just posting articles and hoping for something to work is not enough.
I had to put in more work.
More thoughts.
08.08.2016 Starting out and Creating the Idea
What did I learn from working on this site right now?
I had the idea to combine
Business and  Emotion
It's working out to combine these. I think it is a great idea.
But it's readable though not visible yet. The idea needs to grow. To manifest.
I need to integrate the emotional things in a way that everyone sees,
where I put something in, to emotionally learn.
That's the real benefit of the site.
I guess I need only one color more.
The color to indicate that here is an emotional topic.
Maybe even with a symbol.
Have to make it clearer for the reader.
05.11.2016 Improving the Headlines
I had to learn a lot about writing better headlines. There is still a lot of improvement needed.
To make users find my site. I had to actualize content a lot.
And consistency is one thing.
Now I need to make a list because it's almost impossible to remember all those things.
And it's far from being perfect.
It's important to make a list to remember issues that have to be solved or done.
And then to hone them down iteratively.
Just registering to ad networks is not a good idea.
I have to make them work without annoying the user.
For that I used propellerads.

___