(
I may receive commissions from the links in this post. For more informations read my Disclosure.
)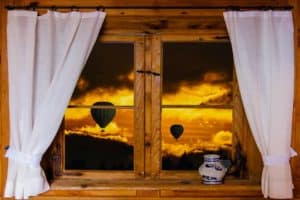 A look behind the curtain – what you may struggle with when building an online business.
What happened when I put out the video about "Search And Replace?"
If you
then you have still somethings get handled you stumble upon from time to time.
So do I.
Always there are tasks as a blogger, reviewer, reporter or some kind of specialist which require different tasks to be accomplished.
If you're about to get a Skype or WhatsApp call or from any other social media account and you're just on your phone,
it might be a pain in the a** to record that stuff.
And even if you are able to record that:
Snap. The sound is crap. Maybe you even can still understand everything.
But the clicks, hum, hisses, rustling and/or wind makes it awful to hear.
After some seconds people switch off. Off to something more pleasant for their ears.
Therefore here you will get tips about:
How to create an Android app for your homepage with low effort

How to record a social media video call on your phone

How to handle your phone using your computer (at the moment I can only provide for Android, but I will definitely buy mac devices too)

How to record your screen

How to record what you hear on your computer

How to handle the noise in your recordings

And how to handle huge amounts of text or text that is not easy to be handled by just using any search and replace feature

Comparing Files / Archives

How to get done with pictures
So I will this time not really put an article like before,
but honestly frankly tell you what I am struggled with and which software I will use now to accomplish these tasks.
What's in for you?
It means you get at least a rough idea which tasks you have to handle throughout your online business creation.
That means after reading this article if using a PC and an Android device at least you should be able to:
Record your social media video calls (at least some of them)
Record your social media voice calls (at least WhatsApp)
Have an idea how to create a mobile app from your webpage
Transfer your files to your pc from your phone and vice versa without having the phone plugged via USB
Have some handy tools for handling noise in your voice recordings.
1.) The Holbizmetrics App
The first thing I did is creating an app to use this homepage.
At first, I used a plugin called Androapp – Native Android mobile app for WordPress site
Which did not work last month. But now even the default creates a usable app.
For the app I composed a piece of music myself I am using in the video.
First a little bit dark mood with rain and thunder.
I will publish a link to the final track here if you want to hear it.
What is that now useful for? The holbizmetrics app?
Easy, if you might be interested in other possibilities to watch that page,
or even want to save an article offline to read it anytime later – now you can.
This was not possible before.
To compose the music I used my Korg Kronos (which is, in my opinion, one of the best music workstations) together with Samplitude Music Studio 2017.
The Kronos is the flagship of Korg, one of the best synthesis and workstation devices out there. That is also used by many known people.
But I am also biased because I liked the sounds of the famous M1 before and the M3 (which I also owned together with a Radiasboard), which was the successor of the Korg M1.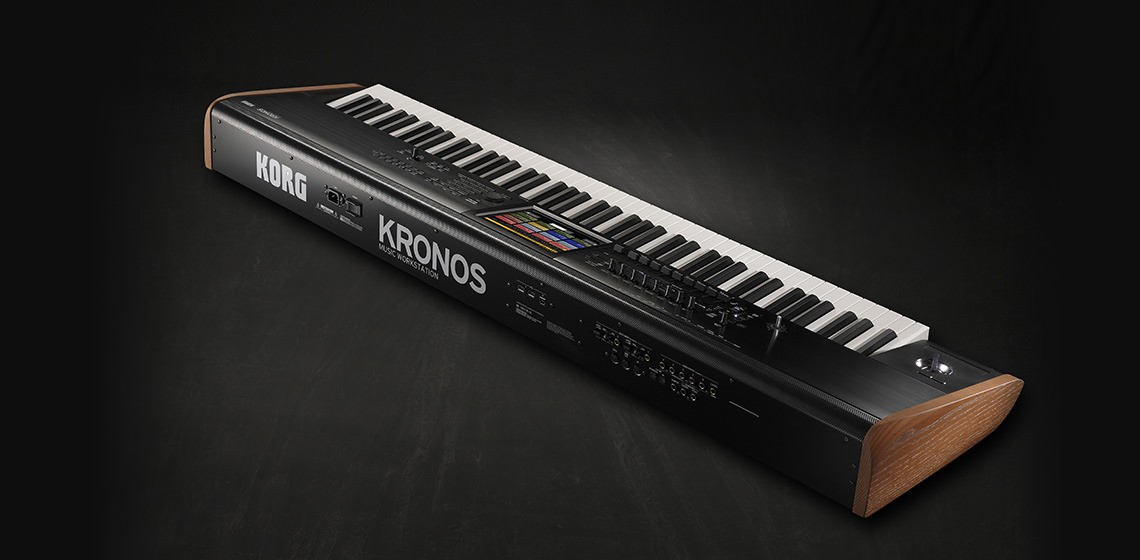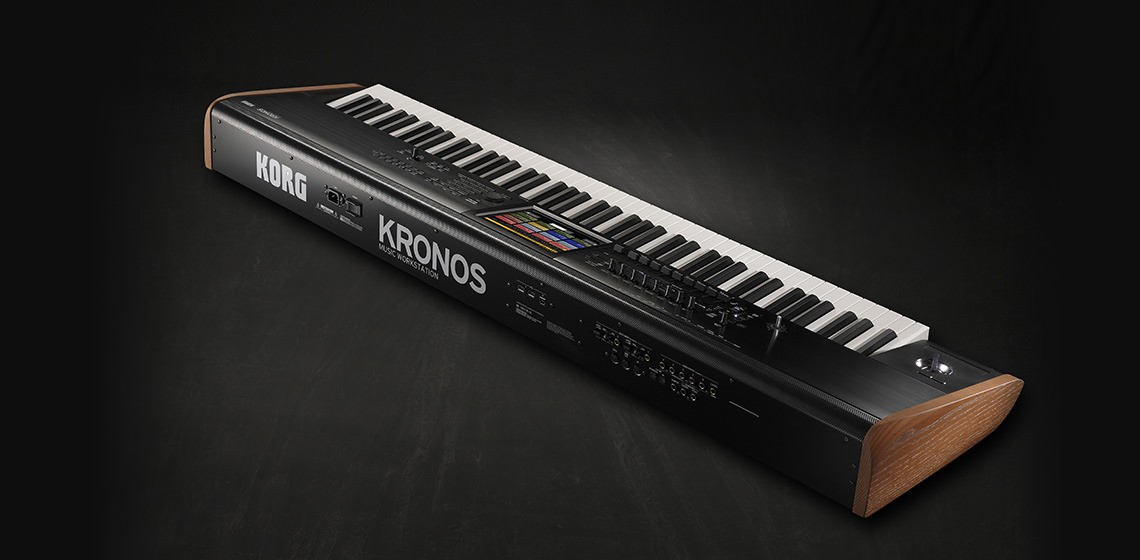 I used Samplitude already when I still had an Amiga. Which you will not know anymore if you're the younger generation. That's totally fine.
Maybe you heard of those C64 games or Schneider CPC. That's now a relict from that time.
It looks like this. I was so proud when I bought my first one. I started composing music on this device.
Because it really had some cinch jacks on the backside thus I could connect my stereo to it.
Yeah but now…it reads like "once upon a time…" 😉 Good old time. Over.
Who still knows this device of you guys?
Ok, back to topic.
Samplitude is a DAW. Which means Digital Audio Workstation by the way.
I use it since then to improve/correct my mixings for sounds.
I also used it for the video I put out about the android app for the site.
And for the video about "Search And Replace" but you might have noticed: The audio is way too silent.
Therefore almost no one is watching the video.
So why is it then not correctly leveled, if I am telling you that I do so much with audio?
Easy to tell: Because normally I did a lot of music production.
But not about recording with the microphone.
Here the levels are different.
This means… I have to re-upload the video with improved level.
And the content could be improved, too. But anyway, hey it's my first video.
2.) How to record a social media video call (or audio call) on your phone
At its best it needs no root nor do you have to deinstall anything from your phone.
Records video AND audio combined (in single frames for example) and can also be saved externally which means on your SD card.
Because most of the time internal memory will be to small to record a large amount of video.
But – using a newer version of android you may face another problem as well:
"Screen Overlay Detected."
AZ Screen Recorder
This also worked for a lot of tasks. Especially just when recording the screen.
But I could not get it to work during a Whatsapp video call since now.
This means: Part of the video were still available afterwards.
But the sound was completely missing for example.
DU Recorder
This one I used without any problems. Just worked right out of the box like a charm.
If you just want to record a Whatsapp phone call or a phone call of any other social media application from your phone you can use
Real Call Recorder or Whatsapp Call Recorder. At least this is supposed to work due to plenty of articles on the net.
I was not successful yet to record any WhatsApp call using those yet.
Real Call Recorder
Real call recorder did not work for me. Not one single time. So I can't recommend it or tell you anything about it at all.
Because of no chance to make it work either. Does anyone know how to get it to run on an Android device?
I will update this information here if I can get it to work.
Whatsapp Call Recorder
Now I will give Whatsapp Call Recorder a try as well and see if it records.
Even better would be a solution that could basically record all social media calls. Whether from Facebook, WhatsApp or whatever.
3.) How to handle your phone using your computer
(at the moment I can only provide for Android, but I will definitely buy Apple devices too later on)
What I'd love is to plugin my phone using just wireless. This means I love to handle the files on my phone.
What I wish for is:
The phone has not to be plugged into my computer.
Just use wireless
Ideally, no program on my computer is needed. Just WLAN access is enough
I can transfer files from my phone or to my phone.
I need no USB connection first to connect.
It does not need a big learn curve, in some minutes everything is ready to go
I can decide if I want to move my files sitting in front of my computer to transfer files in any direction.
Or I can use my phone doing so.
One thing you could do to accomplish this is ES explorer.
But at the moment I cannot connect to Windows 10 using ES explorer. No chance.
I see the folders and the network on my phone when connected. But when I click on it, stasis. Nothing happens.
Meanwhile, I figured it out:
You can just setup a FileZilla client server on your computer.
This program is free to download and to use.
You may use any FTP server of your choice or just download FileZilla here:
https://filezilla-project.org/
Configure one user. Remember the password you have set.
And add a shared folder on your computer.
Now you can use ES Explorer to log in to this FileZilla client (or the one you use in case)
and transfer files back and forth from your device to your computer or vice versa.
4.) How to record your screen
For this, there exist many combinations and things you can do nowadays.
Use any commercial or free product you want.
I am familiar with:
Debut (which I used first)
Camtasia (which I am using now, and yes, it costs a decent amount of money)
I am using the bundle of SnagIt and Camtasia because this saves so much work and time. It's very advanced compared to TechSmith.
You can easily combine them to add all kinds of marks, text, arrows, and illustrations of all kinds to screenshot or movie stills for example.
With Debut, you can just record. But the quality is also more than just ok.
If you want to know what quality Debut can produce you may watch the video here:
This is just to show what Debut can do for you.
5.) How to record what your hear on your computer
Let's figure out something new.
If you want to record a speech you're having with someone using your mic and your headphones for example – for instance, a skype session – you can also do a lot of things to record those.
a) you get rid of your headphones and record just with another device that you put next to your audio.
For example a phone. This will also go with the disadvantage of noise in your recordings.
So you'll have another step to integrate re-improving the audio of your recordings.
b) You buy some audio devices that can route the audio back to something else.
For example, this could be done with a Saffire audio device.
There will be a lot more of M-Audio and others that can do the same.
What I like about Focusrite devices is the setup using Focusrite control.
Which has already presets that you can just select from the very start and you can record your Facebook (or whatever) conversations
in a pretty good quality.
6.) How to handle the noise in your recordings
To get rid of the noise in your recordings you can just use any DAW that has noise processing capabilities.
Before I used Magix Samplitude to do the same task.
In my case I use Izotope RX 6 Advanced since quite a while. I am amazed what it can do.
Even audio material that had become almost useless because they issues might not even be severe, but very unpleasant to hear,
now you can get rid of that. It can handle a lot of things.
Now not anymore.
Izotope will not do everything automatically.
There's still quite a learning curve to handle your audio material. Because you need to identify with your ears what is the problem of your specific recording. Then manually select a filter. And only then… you can make the magic happen.
7.) And how to handle huge amounts of text or text that is not easy to be handled by just using any search and replace feature
For text handling, you can use the Search and Replace application.
If you don't need it that advanced go for example for Nimble Text.
For Nimble Text , there is a website online where you can try out every filter using the website.
8.) Comparing files/archives
For comparing texts you can also use the Search and Replace application.
Anyway if you need to compare files and directories then I'd recommend you to go for
Beyond Compare.
You can try it for 30 days: Download it here.
In my opinion, this has the best interface. You can save and reload your sessions.
This means even after closing the program or rebooting you can continue where you had stopped before.
And it's also usable as a source control tool for software developing IDEs.
If you don't want to spend any money you can go for WinMerge if you own a PC for example.
Which has a lot less features but it does the job and it's also free.
Download it here: https://winmerge.org.
9.) How to get done with pictures
If you want to be able to hone down your pictures to a better degree there are also plenty of possibilities now what you can do and how.
You don't want to install or pay anything?
If you just don't want to pay but installations are ok you can go for Paint.NET or GIMP for example.
GIMP can pretty much achieve the same results like Adobe Photoshop.
In my opinion about GIMP, it's just not so intuitive.
If you're thinking about going for Photoshop I can recommend a book of Kathrin Eismann:
Adobe Photoshop Restoration & Retouching (3rd Edition) 3rd Edition
Which will help a lot with her unique but still easy approaches to get almost everything handled like a charm.
Paint.NET which is written in C# is from my point of view very intuitive.
Some handy things of photoshop or GIMP you will miss though. For example the clone stamp or quick selection.
Nevertheless, it has a plugin architecture so you can just install plugins to get rid of those problems.
But… on the other side, it's quite slow. Anyway… it's free. And does the job perfectly.
If you need to do a really good job pretty quick there's no way around Photoshop.
Which I am using now
For example, you can use pixlr which is an online editor completely integrated into a website.
Only conditions to run: It needs flash.
Here you can see what it can do: https://pixlr.com/editor/
Here is an example of my recent Vietnam vacation, where I tried something out.
The picture shows a sunset in Da Nang that I had taken.
But then I went finally for Photoshop.
Was this blog post helpful for you guys?
Which programs do you use and what problems do you use when:
recording your conversations
editing videos
editing photos
illustrating things
processing large texts
processing audio
Just hit me up and write comments below.
See you soon!
And don't forget to subscribe!
Cheers
~Holger
___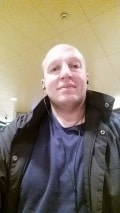 Subscribe To Our Newsletter (3)
Join our mailing list to receive the latest news and updates from our team.