(
I may receive commissions from the links in this post. For more informations read my Disclosure.
)
This was my first thought today:
Backup Needed!
I need a WordPress plugin to backup my site. But which? Until now I didn't care about backing up my site.
But experience always tells me to do it a lot earlier than just when something bad happens.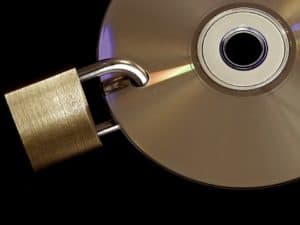 Many people skip this step. I learned this the hard way too. Software is not always reliable.
It has bugs. We are humans. We make mistakes. So do I.
And another thing that adds up to that:
Somehow on the way, I made a mistake somewhere. But I didn't really notice it until some weeks ago.
And then I decided to not care too much because the site is still working.
But what is the thing that had happened?
Above the blog picture, a part of the title or subtitle is also shown.
And I didn't want to turn all the plugins off. In case when I'm reactivating them the subtitle might be gone for good.
Or something else might happen. Yes. It's fear. Fear of doing something wrong.
It's an emotional thing.
And a blog and a backup are two very emotional things.
Now you might argue: No. It's technical.
Ok, let me give you another perspective:
Just imagine you want to work on your new article this morning.
Yesterday you had a little breakthrough and saw that your page views go up, your ranking as well,
and you got a big payment.
Wow! Congratulations.
Now you're up to open your page.
And it's gone. No. It's not a provider or DNS error.
It's gone. Like deleted. No byte left. Reason? Unknown.
Do you have a backup?
For sure not.
One year of your life, efforts and everything: GONE!
I guess now you're more ensured that those are two VERY EMOTIONAL things.
Not the things itself. But for sure you attached emotions to it. And you're readers had too.
Had. Past. Over. Restart.
Bummer! A nightmare beyond your imagination. But… still, could happen.
To any of us.
Ok, back to the topic.
When I looked at the plugins I had already installed and stumbled about VaultPress
It seems like some time I had stumbled upon it, especially because I might have thought it is for free.
Do I not want to spend money? For sure I will. But not when starting out and still getting the site really up and running.
What I've noticed is: Many people change their license models to a monthly payment.
Also not a problem in the first place.
But if you run a lot of those plugins, extensions or services this will be a significant amount of money you'd have to spend every month.
And this made me actually search for more plugins and solutions.
One possibility was pretty much obvious: Hook up an FTP client to my server and just pulling the files down.
This I will do today.
<insert here what happened>
Important Things to Consider
And then I came up with some things.
Some parameters, test parameters.
What are they?
The big split will be given by
Commercial / Non-Commercial
And if they're commercial I want to consider if you'll have to pay once or monthly to be able to use it. I prefer one time here.
And some more things to consider are:
free

– is the plugin freely available and can I backup and restore without paying anything?

installing and setup – storage use / set up. To make it run.

– Easy or pain in the ass?

intuitive/easy

– is it intuitive or do I need to acquire a lot of skills to be able using it?

automatic

– does it do the most work itself or is it more manual?

bidirectional

– is it only to save or is it also to restore?

overall feeling

– how does it feel to use the plugin?

reliability

– is the plugin reliable?
security/error handling/repair/file scanning –

Is the backup gone if one single error occurs? Or is it quite failsafe

?

storage options

– does it provide zipping or any kind of compressing and


store it in the cloud, locally, same FTP server, box or Dropbox maybe?

established trust – 

Therefore I'd consider as well:

how many people are using it?

– And what reviews do they give?

What problems did they encounter?

Using issues, display issues, software bugs

How old/new is the program?

– Is the community still active?

backup parts

– Database backup – WP-content folder backup

migration capable

– can you restore your backup to a different domain?
And if I come across a blog post, where another blogger tells his opinion about a specific backup solution for WordPress
I will not just collect his opinion. I will just have a look at the same plugin and see what is in for me.
Like: Considering the above parameters, would I use it or not?
Why would I? Why would I not?
Plugins to consider:
1.) UpdraftPlus

UpdraftPlus – Backup and restore plugin
UpdraftPlus is a free backup and restore plugin that also has a premium version with even more functionality.
I've just installed it yesterday to see what it does. I just installed and pressed a button to secure everything and shrink it down into a zip file. No big deal. It worked easily. Using the free version allows you to create scheduled automatic backups.
You may download them to your computer or save them online. But, what when it gets lost? Don't do it.
If you still want to do it online ensure you get a local copy as well. If you decided to use a plugin with cloud storage capability save it there.
Like Box, DropBox, Google Drive, One Drive and some more there are.
If your site is really large UpdraftPlus offers an additional function to split your archive into smaller junks.
Here you don't have to think about what is saved and restored. Everything. Not only the database or only the wp-content. Both.
And it's easy to restore as well.
If you decide to go for the premium version you'll be provided with even more options to store your backups in the cloud.
And it doesn't stop there. Even other backups can be considered to be restored using this plugin.
Migration should also be possible. This I didn't try because I intend to leave my site where it is right now. 🙂
About one million installations of UpdraftPlus have been counted so far.
Definitely worth using!
2.) VaultPress

VaultPress – backup and restore plugin
Vaultpress by Automattic is a WordPress company itself. I admit VaultPress lay there for a while and I didn't even look at it.
But recently when I saw the error on my site.
VaultPress uses its own storage in the cloud. Which makes it incredibly easy to use and restore your backups.
Just click a button and it's done. But what if their own cloud storage server is not available?
You can't just save to another location then. I don't like that. This makes the plugin for me pretty much uninteresting.
Vaultpress comes bundled with the Jetpack plugin, but you have to pay the Basic plan at least to be able to use it.
If you choose the more expensive option, you will also be in for daily security scans.
It creates so called snapshots. Not only screenshots but also the saved collection of everything is considered to be a snapshot using Vaultpress. Which will happen every some hour.
You got the opportunity to see statistics in a calendar/statistics combined view.
At the top, you got the calendar.
At the bottom, you see the latest backups, including the time, post count, comments, themes, plugins and uploads.
Behind every backup is an option to either delete, move, copy, restore it and so on.
If you upgrade to the premium plan, you also get daily security scans.
The minimum plan (Basic) will be $15 a month. Which is less than 50 cents a day. Definitely worth considering it, if you want to use this plugin nevertheless.
3.) BackupBuddy
BackupBuddy is another popular paid WordPress plugin delivered by the company iThemes.
This also provides you with access to multiple cloud storage services like Amazon S3, Google Drive, Dropbox and so on.
As well as FTP. You can even E-Mail the backup to yourself.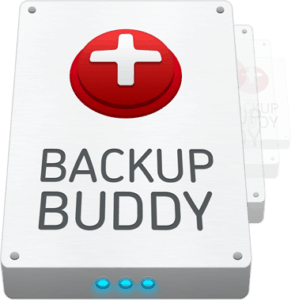 "Send your backups wherever you want!" is written in the lower part of the website.
Very good to increase the redundancy of your backup. Believe me, you want this. Until you wish you had taken care of.
One of the best things I've seen which you don't even expect in a backup plugin:
It enables you actually to staging. Which means you can do all kind of changes and before you ever decide to go live with them
you'll definitely see the result beforehand.
If you want to use this option you will have to buy the developer version.
This alone made me try it. I couldn't resist. I admit. I was not even so curious anymore about the others when I've read this. 😉
This will help a great deal in knowing which direction you wanna go for.
But that's not enough. Backup Buddy lets you also migrate your site to another server. Like told before, I did not try that.
And I guess I won't be in need to do that. At least not yet. So you'd have to try this on your own.
Backup buddy wants you to just click several times and it's pretty much done.
When you're doing a backup you can choose between "Database Only" or "Complete Backup."
You can see the progress in a status window showing all the things that are done in realtime.
After shrinking your backup down to a zip archive you can download your backup to your computer.
Just click the button. The option in the settings part of backup buddy will even let you add a password when importing.
Very secure. Good!
A disadvantage for many might be the price. Because it's definitely not cheap.
You might buy
Personal $75 (2 licenses)
Business $100 (10 licenses)
Developer $150 (unlimited licenses)
Look out if you might get a coupon code.
So you can get it cheaper.
Very user-friendly.
On to the next one:
4.) Duplicator
Duplicator: Its name reflects its purpose.
It creates copies of your entire WordPress site.
Duplicator is another candidate to secure your site and also has a different concept. Which might not be necessarily very user-friendly compared to VaultPress, BackUpBuddy or UpdraftPlus but is therefore way more flexible than many other plugins.
For example, you can just backup your site and put it onto another WordPress. There is no need to change anything.
The menu entry will reside at the left side of your WordPress admin dashboard.
Where you can access all the features. Duplicator might be a pain in the ass if you got a really cheap inflexible hoster.
Then it might be very time consuming to get it up and running.
You might just click on "create new". Then you can enter a name, some notes and you will see a filter mode that is targeted to a zip at the very beginning. Looks a little bit scary if you don't know so much yet. But it is all preconfigured as well. So there's no need to change anything.
If you go to the extended area there will be a scan indicated basically showing the health of
Just click on create. You'll see a busy indicator until the archive is fully created.
"Archive complete."
Download the installer and the archive.
Just as easy as that.
5.) BackWPup
Another one is BackWPUp Free – WordPress Backup Plugin
This is not so easy to use because it contains some traps.
Its menu for configuration is also placed at the left side right into the menu.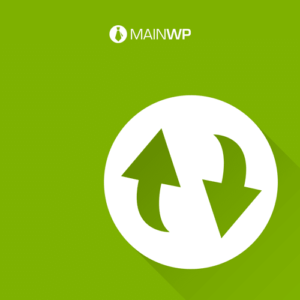 It's divided into five sections there where you can create a new job:
General
Schedule
DB Backup
Files
Plugins
BackWPUp also enables you with scheduled updates, but some options might be missing.
Generally, files will be compressed in Tar-GZip which is the default compression set up.
It is definitely an alternative if you're up for a dependable free backup and restore solution.
The free version might already satisfy all your needs. But there is also a premium version.
If you want to backup your site it is just downloaded to your computer if you wish to do so.
Or for example to Dropbox.
Restoring it results in just importing that zip file again. Done. Very easy accomplished.
Furthermore, it offers to check, optimize and repair your database.
This is done by backing up PHPMyAdmin.
The only thing different I could spot at first sight in the premium version is more cloud storage options.
What I didn't like at all at first if you head to their website there is no sign that this could be free. There is only the premium version indicated. So I've included the link here:
Free BackWPUp WordPress – Backup and Restore Plugin
6.) WordPress Backup To Dropbox
Get WordPress Backup To Dropbox here
It just takes the whole bunch of stuff residing at your page and stores it on your Dropbox account.
Dropbox has the reputation to be very secure in terms of file accessibility. Store 'em. And that's it.
It's also a free plugin which wants you to click "Authorize" after installing.
Which in turn will ask you to allow WordPress access by Dropbox. Just click "Allow."
And you're ready to go.
After being greeted by a "Thank you"-page, just click continue to go on.
Important is to click the "Store backup in a subfolder of the wpb2d app folder."
The textbox right next to it will contain the name of the subfolder created. Put it in there.
Below that you can set the Day and Time as well as the Frequency of your backups.
An exclusion box below completes the menu. Here you can uncheck what you don't want to be back upped.
It offers usual manual backup along with an automatic button which when setup can schedule the process according to time and date. You can even check and uncheck directories and files that you want to be part of backup or not.
You don't need to pay to start using this plugin and it's available officially at WordPress.org store.
7.) PressBackup
Since I've found it, I couldn't find again and I didn't download the plugin as well.
Therefore no logo in here below the headline.
Because normally I am always installing online. Never offline. It's more comfortable. Yes. I admit it. 😉 I am lazy.
It's another free plugin which will store a zip of every file in your blog that way that everything is contained.
The structure stays maintained. PressBackup offers you to store the file on your local computer or as an alternative
you can push it to an FTP server.
Simple easy. Not much to do. Therefore very clear in its usage.
Nothing much to tell about.
Also, plugins and themes are included. Everything there that's needed.
Simple.
8.) BlogVault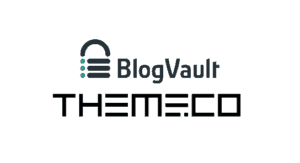 BlogVault is not free, but you can try it out. For free. It takes very high care of the security in your blog.
And it can get files back into your WordPress installation whenever is needed to do so.
If you're not clear about using it there is support at hand.
BlogVault's admin surface looks more like a dashboard itself. It's not necessarily integrated into WordPress directly.
Once you've signed up and put your website URL in, just click Auto-Install plugin.
You'll see a little form where the plugin wants you to provide your WordPress login information.
It's also possible to download the plugin manually if you'd like to install it yourself.
At the right side of the dashboard, you got the options to:
Install the plugin – like just described above
Download Backup – the name says it all, doesn't it? 🙂
Test-Restore – restore the backup temporarily to validate its integrity.
Force Backup – forces to do a new backup so you're sure that everything is up to date.
When the backup is finished VaultPress will send an email to the account you've specified.
9.) BackUpWordPress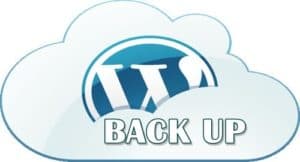 BackUpWordPress confused me at first due to its name. Because I thought it's the same like BackWPUp and this is supposed to be the abbreviation.
Boy was I wrong. 🙂 It's not. It's another one. It's a simple and reliable WordPress backup plugin which after installing immediately will start to secure your site.
If you navigate to the "Settings" part (you get there from Tools by clicking on "Backups") you can tell BackUpWordPress to use the preset schedule for storing your files on time. If not, just add another schedule to be more flexible.
The power is with you, Luke.
10.) Super Backup & Clone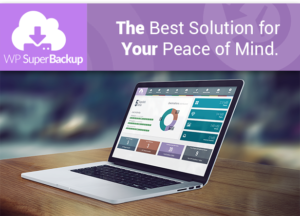 comes from azzaroco, an Envato Elite author with over 20,000 sales.
Beyond heaps of tools to make backing up your WordPress site easy, Super Backup & Clone also includes a dedicated feature to import any of your backups to a new install.
One nifty feature is that beyond offering regular Multisite to Multisite migrations, Super Backup & Clone also lets you migrate part of a WordPress Multisite install to a single site install.
You can also go in reverse, and migrate multiple single sites installs into a single Multisite install.
While those are definitely niche uses, if you ever find yourself needing to blend the lines between Multisite and single site installs, then Super Backup & Clone is for you.
11.) Backup And Restore Dropbox

Get Backup & Restore Dropbox here
Backup & Restore Dropbox solely works with Dropbox and transfers, therefore, your site easily to and from Dropbox server.
Another possibility is to restore and backup merely locally. Where it is limited is in migration. There seems to be no option built in that makes it possible to change any URL. Just not considered. So don't even touch it if you intend to move your site in the future.
If you're just in need to try out, give it a chance.
But if you just want to store your files on Dropbox it is a quite appealing alternative.
12.) CodeGuard

I had given CodeGuard a thorough test too, but since they now offered a new version I will definitely do another one.
It comes also in a free and a commercial version. The free version limits the size of creatable backup to 1 GB.
13.) Snapshot Pro by WPMU DEV

Snapshot Pro is told to be one of the best.
So I've definitely given it a shot here.
The review will be done tomorrow so you can enjoy an actualized version including the tables here.
Hope this makes your decision a little bit easier about deciding how to secure your site.
Attention: The internal data of table "6" is corrupted!
Attention: The internal data of table "7" is corrupted!
___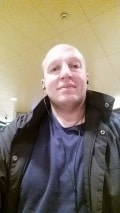 Subscribe To Our Newsletter (3)
Join our mailing list to receive the latest news and updates from our team.